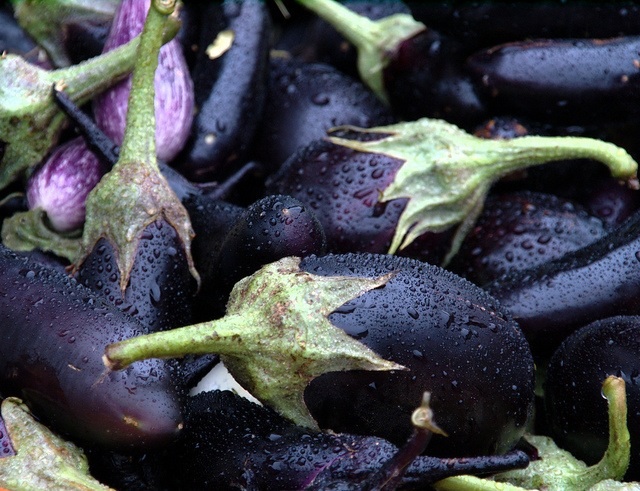 Everybody knows that aubergines/eggplants can have a bitter taste when cooked, especially those that are not so fresh.
Many of you already know that to remove the bitterness you just have to cut aubergine/eggplant in pieces (as desired), put them skin side down in a colander and sprinkle evenly with some salt. After 30 minutes and after being rinsed, aubergine/eggplant pieces are ready to be cooked, but remember to omit salt in the cooking process.
Another option, that maybe not all of you are aware of, is to soak pieces of aubergine/eggplant in milk for 30 minutes (at the end discard the milk that will be browned by the aubergine/eggplant juices).
I usually choose the second trick because I can control the saltiness and every bit of aubergine/eggplant is affected by the anti-bitterness process.
Do you know any other trick to remove the bitterness from aubergine/eggplant? Please, let me know!