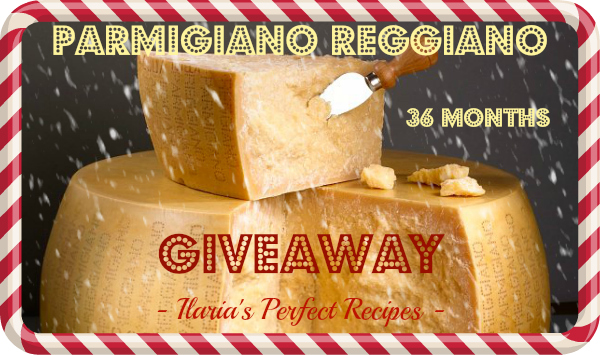 Everybody loves Christmas, right? To me Christmas time is not just about gift exchanges but it's a time to be around people I care about and they care about me.
Having lots of lunch or dinner meals with fabulous food that we don't usually eat during the year because of the lack of time and because it's always better to share the love for food with your loved ones.
This year, thinking about you, my community, I want to give to one lucky winner one of the first symbol of Italy in the world: Parmigiano Reggiano cheese, the real one!
I know that the majority of Parmigiano Reggiano sold outside Italy is not like the one you buy here in Emilia-Romagna and is commonly mistaken with Parmesan, the fake Parmigiano with additives included. So this time you have a chance to have delivered to your home this delicious cheese that has a toasted, sweet yet salty and somewhat nutty flavour with a smooth texture, all naturally made, with NO additives or preservatives included!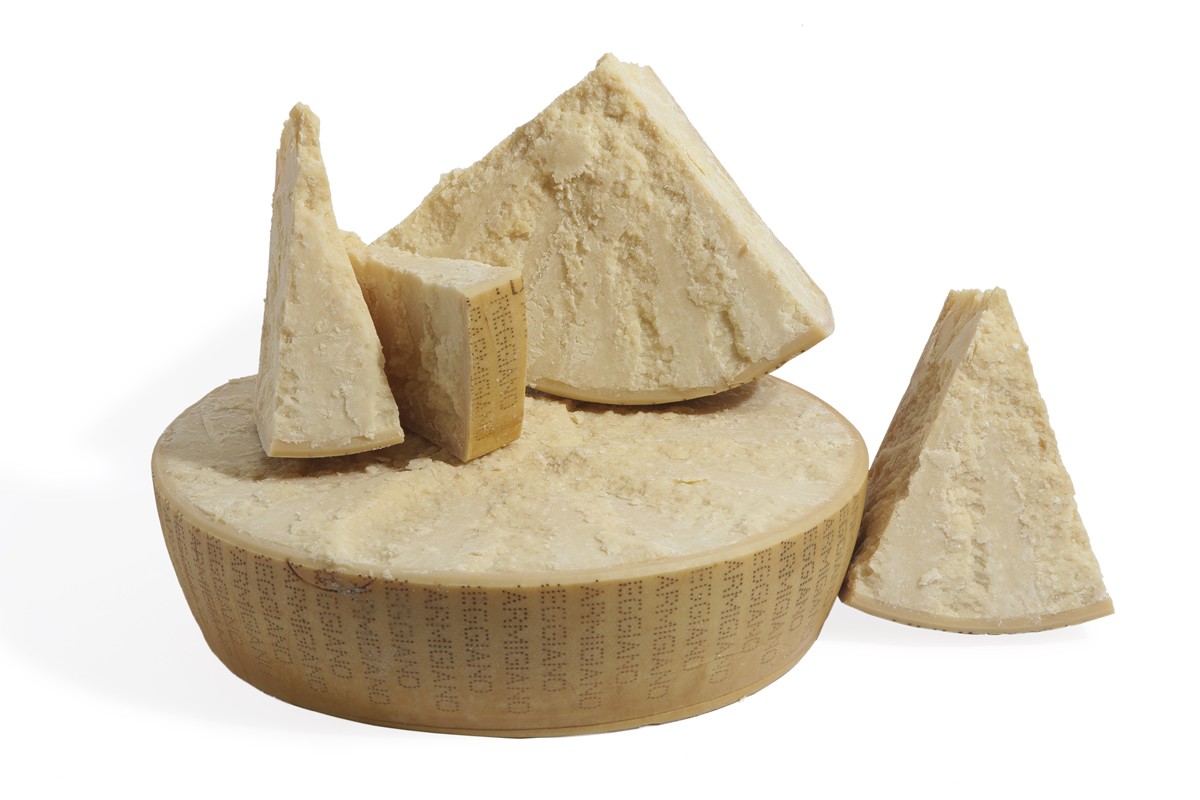 Parmigiano Reggiano is worldwide known as the "king of cheeses" and is commonly used grated over pasta dishes, stirred into soups and risottos, eaten on its own or along with the other italian delicacy Balsamic Vinegar of Modena.
It's recommended for the daily diet of all people, from childhood to old age (it can be easily digested), and it's a great source of calcium.
If you want to know more about how Parmigiano is made, have a look at my friend's post here, where she wrote about her visit to a cheese factory in Modena on her honeymoon around Italy.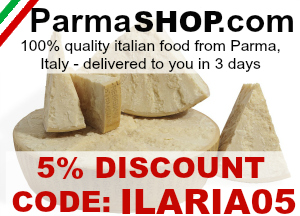 WHAT YOU'LL WIN
The one lucky winner will win:
1 Kg. / 2.2 pounds vacuum-sealed Parmigiano Reggiano P.D.O. seasoned 36 months!!!
1 really cute and timeless ceramic Parmigiano cheese bowl where you can put your grated cheese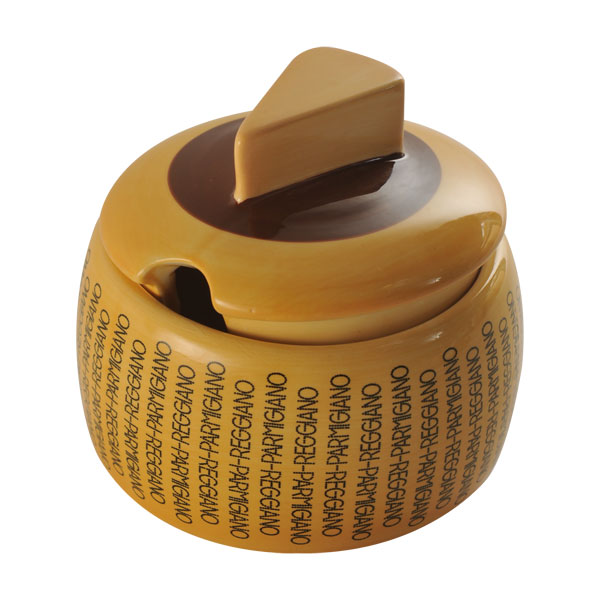 Guarantee: this Parmigiano meets the PDO requirements (Protected Designation of Origin recognized by the European Union), raw milk, no additives, natural lactic ferments and 36 months of aging process. It's vacuum-sealed to be safely delivered to your home.
I choose the seller by quality and service, so it's shipped by Parmashop.com, registered at FDA (U.S. Food and Drug Administration), known for selling food specialties from Parma, Italy to Europe, Japan and U.S.A..
BONUS: Parmashop.com is giving my readers a 5% discount on all no discounted items. Just add this code to your shopping cart: ILARIA05
So if you do not win today's giveaway, you can still get some top Parmigiano Reggiano or Parma Ham at a great price.
Note: you can preserve Parmigiano Reggiano cheese in the refrigerator for some months and once opened keep it in the refrigerator, wrapped in a cloth and if you want to prevent the cheese from drying close it in a plastic bag (to be consumed in few weeks).
HOW TO ENTER THE GIVEAWAY
Enter through Rafflecopter. This makes it easier to enter and you get more than one shot at winning.
(note that Rafflecopter box takes a few more seconds to load… if it does not load properly just refresh your browser or click on the link below)
If you don't know how to use Rafflecopter, you have to log-in (with Facebook or with an email address).
Once you're logged in you need to leave a comment on this post, telling me what you will make with Parmigiano Reggiano cheese. This is a mandatory entry to enter the giveaway. Then you need to check in the Rafflecopter box that you leaved a comment and… congrats! You've entered the giveaway!
Now you can leave my blog or you can carry on and enter more times via the other additional entries to have more chances to win (make sure you follow the prompts).
*The giveaway ends Thursday, December 25th at 12am EST.
*OPEN ONLY TO EUROPE AND U.S.A..
The winner will be notified via email and have 48 hours to respond or else a new winner will be selected. Winner will be written in this post from December 25th.
Thank you for entering and good luck! 😀
Recipes where you can use Parmigiano Reggiano cheese
Grated over some pasta and my Ultimate Best Authentic Bolognese Sauce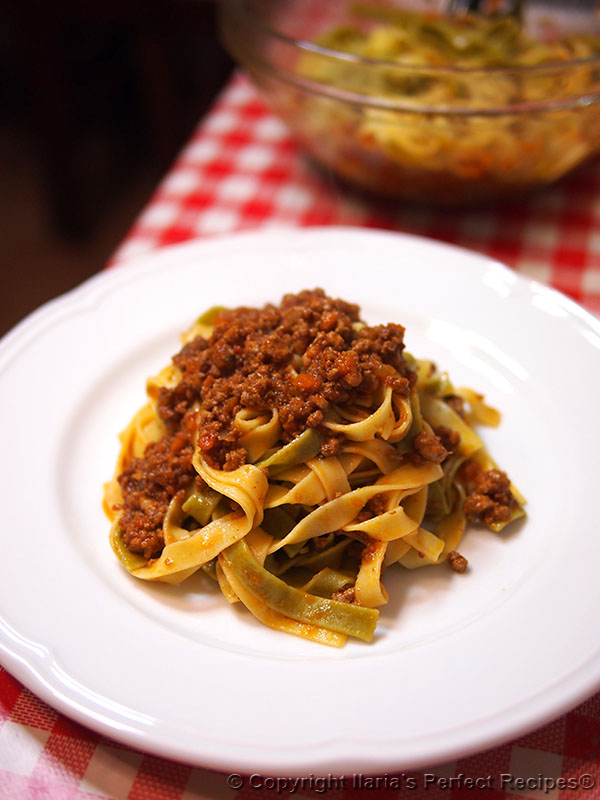 Inside this foolproof lump-free Béchamel Sauce for a better taste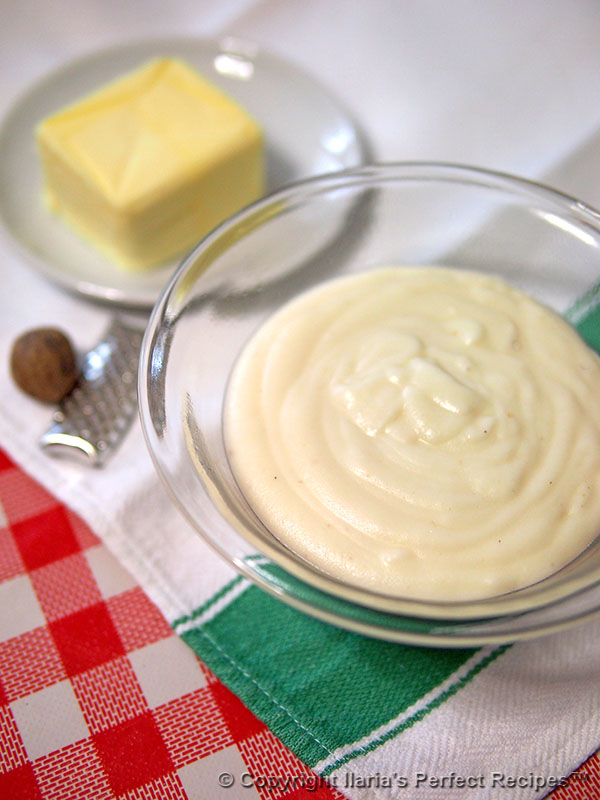 Inside those delicious Passatelli (traditional pasta with broth)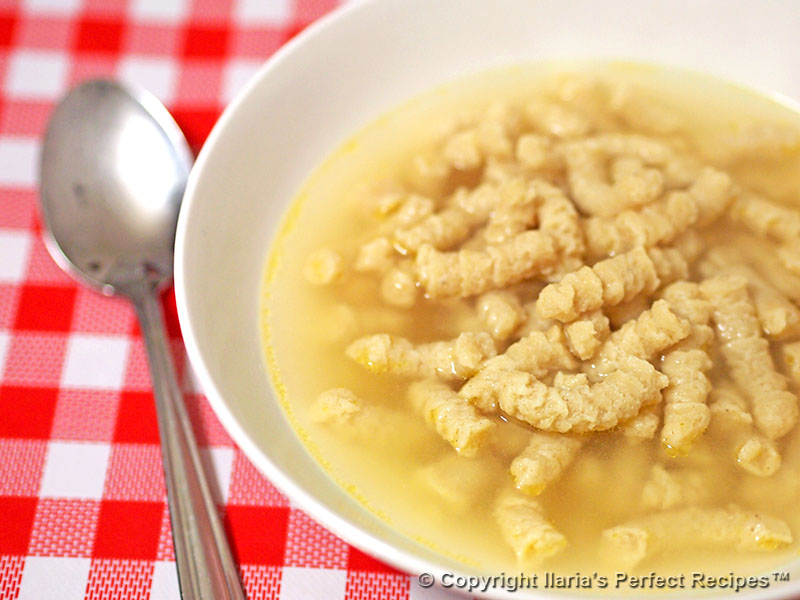 Inside these Mini Tuna Meatballs for a finger food idea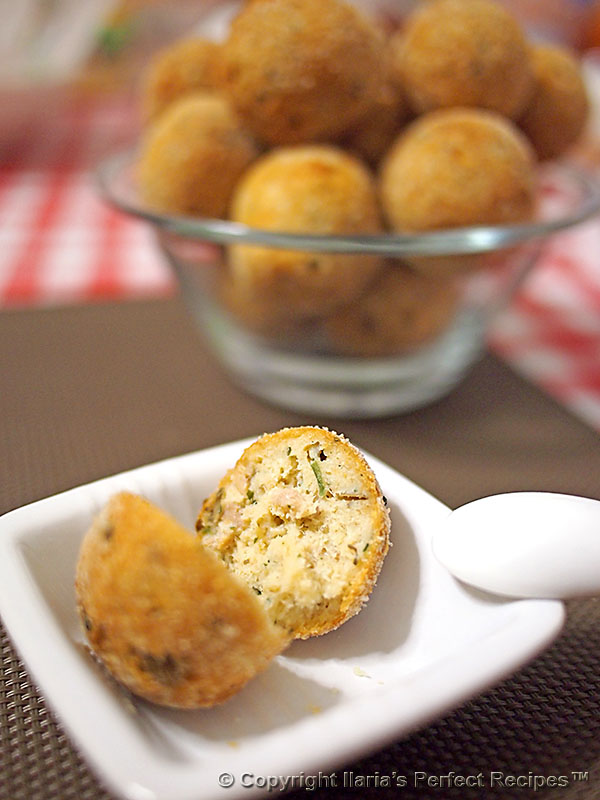 Inside these Roman-Style Gnocchi with Semolina Flour that can be prepared in advance for a great dinner with guests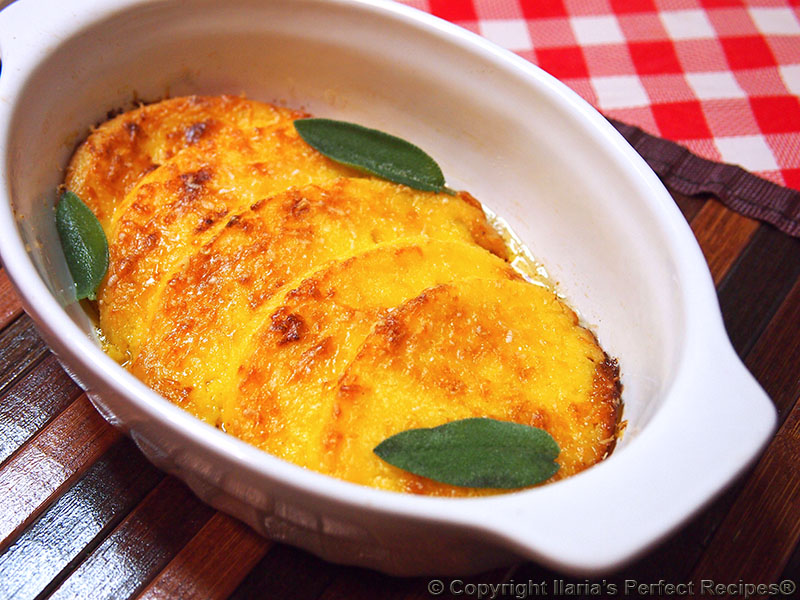 Inside the dough of my super-easy Potato Gnocchi recipe