If you're looking for a place to taste and discover authentic Italian regional food and you're leaving in the UK, United States, the Netherlands or Poland don't miss this great opportunity!
This summer, Bellavita will be bringing the UK's largest Made­In­Italy food and wine trade show to the Islington Business Design Centre from the 17th – 19th July, marking its third year in London, while waiting for the other Bellavita's Expos:
Amsterdam, the Netherlands –

20 Nov > 21 Nov 2016

Warsaw, Poland –

11 Apr > 13 Apr 2017

Chicago, US –

20 May > 23 May 2017

WHAT'S BELLAVITA EXPO
Bellavita showcases the excellence of Made-in-Italy through international exhibitions, and between 2015 and 2020 Bellavita is targeted to become the global benchmark of Italian food and beverage.
From showcasing the expertise and skills of some of the most well­known chefs in the industry, to providing a forum for trade­based discussion, to celebrating outstanding elements of the industry and most importantly introducing often unknown and innovative Italian products, Bellavita Expo is an unmissable event for those involved in the hospitality trade this year.
IN LONDON THIS YEAR
As influential names at the forefront of Italian cooking, world famous chefs and restaurateurs will be leading the series of masterclasses on Bellavita's Food Theatre as well as participating in industry focused live talks:
Francesco Mazzei
Theo Randall
Joe Bastianich
Gennaro Contaldo
Ollie Dabbous
Phil Howard
Alessandro Grano
Carmelo Carnevale
Chefs will source their masterclass ingredients from the producer's stands at the show, such as Aldo Zilli, who will be cooking a dish using La Molisana pasta.
The Industry Live Panels will take place on Monday 18th and Tuesday 19th July where chefs, distributors and importers of Italian food in the UK will explore food trends and the growing demand for authentic Italian food. The Italian food chains in the UK will also discuss how to succeed in the UK market, including talks from Lavazza.
Whether an Italian restaurant or simply a chef seeking creative ideas for new dishes, the show boasts more than 260 authentic Italian producers along with a reputation for hosting unexpected, innovative and surprising products, such as Blue Potion (cold brew coffee using coconut water) or an exceptionally rare anchovy syrup, which makes the show the perfect place to be inspired.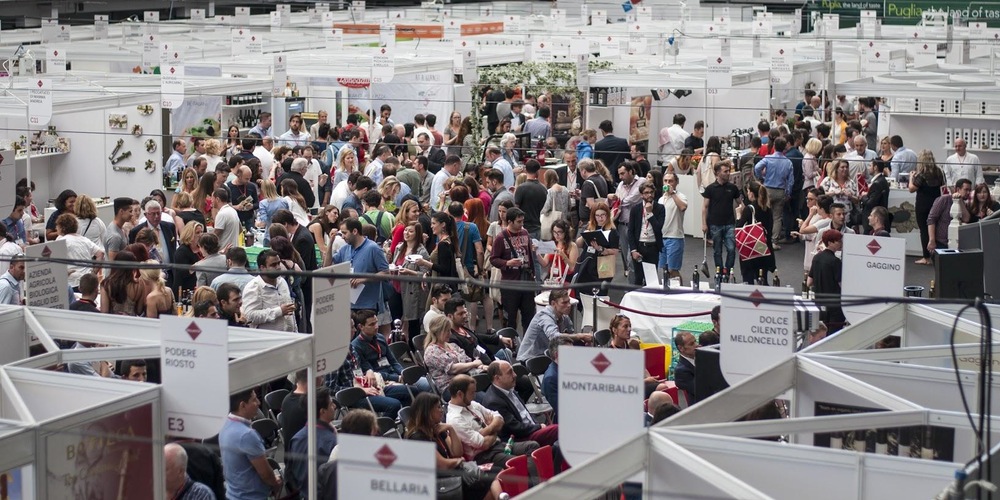 BEST UK SOMMELIER 2016
Celebrating successes within the industry is a central feature of Bellavita Expo, with Bellavita's Best UK Sommelier Competition – Villa Sandi Award, organised by AIS, taking place.
Judged by a VIP panel including BBC Radio Presenter Nigel Barden and journalists Christopher Walkey and Peter McCombie, contestants from restaurants such as Michelin­ starred Dinner by Heston Blumenthal and Locanda Locatelli will compete for the title.

The sommeliers will be judged in a real­-life situation, serving wine to guests such as Andrea Balleri, the Best Italian Sommelier 2013. The competition is sponsored by Villa Sandi, the largest Italian maker of Prosecco. Villa Sandi will be offering complimentary prosecco to guests in the Bellavita Wine Theatre.
BELLAVITA AWARDS 2016
Continuing in this theme of celebration, The Bellavita Awards 2016 will also take place. As the first international awards programme entirely dedicated to recognising authentic Italian food and drinks, up to 200 high­-profile food and wine experts will judge the products during the show. The products receiving the highest score will receive the Bellavita Platinum Award, as well as €5000 worth of their produce bought for the Bellavita online shop.
---
TICKETS
EXCLUSIVE to 50 Ilaria's Perfect Recipes readers: Register here for your FREE ticket to attend the Bellavita EXPO, London, from the 17th to the 19th of July 2016, using the code: BELLAVITAMAG